煥采隔離霜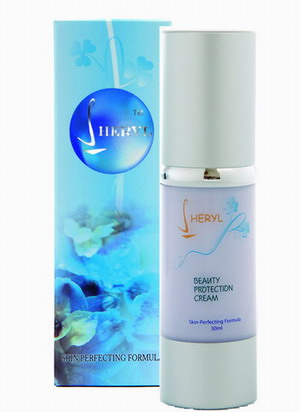 煥采隔離霜
BEAUTY PROTECTION CREAM 建議售價: NT 980 元
特殊潤色增添光彩 清爽不油膩撫平毛孔零負擔
特殊潤色效果,增添臉部光澤,可修飾黯沈膚色,有效遮掩臉部細小瑕疵,讓肌膚更透皙明亮,若佐以淡淡口紅即成簡單自然妝樣,不上妝也有上妝效果。配方清爽不油膩,觸感柔軟細緻,能平撫毛孔,使肌膚光滑嬌嫩。隔離髒空氣及彩妝保護肌膚,防水透氣性佳讓彩妝不易脫妝,使妝效更持久。
Lightweight, oil-free, antioxidant moisturizing protection cream designed expecially for acne prone skin. Suggested daytime product to reduce the visible signs of phtoaging while protects from further sun damage. Ideal daily moisturizer - sunscreen under your makeup. Oil-free. Non-comedogenic/non-acnegenic.
People with acne prone skin tend to be sensitive, it is imperative to use a sealant that helps keep the good treatments in an the bad elements out. On a clear day, protection cream helps to lay down a layer of "second skin" that protects teh skin while it smoothes out skin imperfections and fine lines.
This protection cream is silicone based to help condition and protect the skin. It also contains a natural enzyme to help reduce surface breakout.
This unique formulation is able to flatten large pores and protects the skin from everyday pollutions.
Good for if
your skin is oily or prone to breakout
you want to pave the surface of your skin for your foundation or powder
you want a protective layer to keep the bad elements getting into your pores
With special colorizing effects for blocking discoloration, freckles and spots, your skin looks as if it wears natural make-up with only slight lipstick.
衛署粧廣第9510116號
此分類裡目前沒有文章。